How to work efficiently at home and run your business during the Coronavirus spreading time?
This spring season is not a good beginning this year, people all over the world have felt life difficult. We are quarantined at home to protect ourselves, it is a necessary way to prevent us from infecting the COVID-19 and can help stop the coronavirus from spreading quickly.

There are so many buildings, schools, public malls, transports closed, it means you can't go to work, school or the public areas. People stay at home to keep away from others, but we can link with others on the internet. This means you can work on your house, and send the work file, hold and join in your company meetings. Thus, a new model of work can also help your business.


 Image source: Apple Appstore

Though we are staying at home to keep safe and healthy, we need to run the business all the time, and how to run your hair extensions business without much effect? Just get the guides below.
A quick view of the contents:
5. How to balance life and work



1. For physical hair store owners


Due to the spreading of the COVID-19, and considering you and your customers' health and safety, if you are located in CA, you need to suspend your business store. Even you open the store during this time, people come to your store will become less than before. And you have better set the flow who comes to your store one by one. Wear masks is necessary, and take care of your body.

In some cases, if your customers are an influencer or like to makeup, they still need the hair extensions, even they stay at home, they also need to shot some videos and share to their followers. You can gather these customers, and give some advice to let them place the orders by calling your phone, texting a message to your Whatsapp, Facebook, Instagram… And pack the hairs, ship the
 

hair extensions

 

package to your customers.

 



In this way, it needs you to have the info of your customers, when you suspend business store, you can quickly contact your customers online, and share your products to them. Moreover, you had better set up a business account on social media platforms, such as Instagram, Facebook, TikTok… You can use these online media to share your business, and stay connect whenever you are at home.


2. For online hair store owners


Your
 

online business

 

will feel the little effect with the coronavirus during these days, the website of your hair business can still hold on and attract the traffics during these times. The logistics timeliness is the thing that you need to consider, if your city can't run the express, it is hard to send the packages to your customers. According to the express company, you can still ship the packages to many destinations, your business can' not be influenced a lot, but keep watching the express situation.

 

 


Since most people are self-quarantine at home, they will spend much time surfing on the internet, this is a good chance to gain benefits on your business. You can start some events on sale to encourage your customers to shop on your website or store. Sharing the hot-selling hair extensions installing videos to attract more customers, and make a good balance of your work and life.



3. For Salon and stylists


We have noticed that salon is affected by the epidemic and not continues to open, it seems that not many people will come to the salon store to make a haircut or have a new hairstyle.
If you still open the salon store, you can receive customers, but for safety, don't receive so many appointments at the same time, you can arrange your customers in different appointment times, so as not to gather so many customers together. Show your announcement and conduct your customers to come to the store one by one.


4. Some tools to help you work effectively




 #1: Zoom
Zoom is the leader in modern enterprise video communications, with an easy, reliable cloud platform for video and audio conferencing, collaboration, chat, and webinars across mobile devices, desktops, telephones, and room systems. Zoom Rooms is the original software-based conference room solution used around the world on board, conference, huddle, and training rooms, as well as executive offices and classrooms. 
 

Learn and study from home
#1: Udemy
Udemy is an online learning platform featuring 130,000+ video courses taught by expert instructors. Take courses in anything from programming languages like Python, and Java to personal development classes like design, drawing, writing, and yoga. Join the more than 40 million students who are mastering new skills, advancing their careers, and exploring new hobbies on Udemy.
LEARN ANYTHING: Discover courses in over 2,000 topics - from coding and data science to marketing, Photoshop, yoga, and more. New courses, on cutting-edge topics like machine learning, artificial intelligence, and blockchain, are continuously refreshed.
 

#1: Microsoft teams
Microsoft Teams is your hub for teamwork in Office 365. All your team conversations, files, meetings, and apps live together in a single shared workspace, and you can take it with you on your favorite mobile device. Whether you're sprinting towards a deadline or sharing your next big idea, Teams can help you achieve more.
YOUR HUB FOR TEAMWORK
* Easily manage your team's projects with file editing and sharing on the go
* Connect face-to-face with HD audio and video, and join meetings from almost anywhere
* Chat privately or in groups, and communicate with the entire team is dedicated channels
* Mention individual team members, or the whole team at once, to get your colleagues' attention
* Focus on what matters most by saving important conversations and customizing your notifications
* Search your chats and team conversations to quickly find what you need
* Get the enterprise-level security and compliance you expect from Office 365
5. How to balance life and work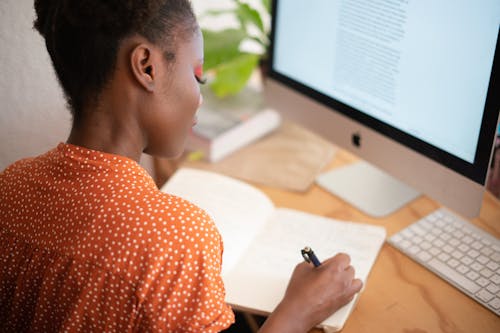 Separate home and work as much as possible
Try to work from home, and separate your life and work is a key to work efficiently. List the time to start working, and eating, have a rest, relax your body... When it is working time, try to work in your bookroom and stay calm and quiet. Don't be bothered by your family.
Separate socially as well as physically
When it is time to work, don't use your phone/computer/iPad to talk with your friends, this can distract your work time. You can use some online teamwork Apps to help your work. Online meetings, Online working, Online files, and stay connected with your workmates to get business situations.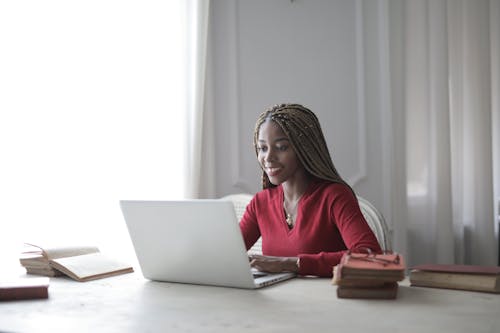 List the to-do list at worktime
At the beginning time to work, schedule your work to-do-lists. And arrange your time to do, do different tasks at different times. Don't delay the tasks, or you will delay the time to complete your work. Mind yourself to do the tasks effectively.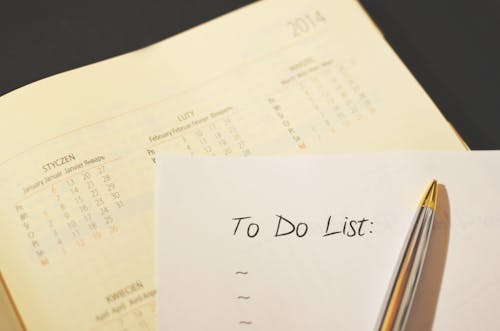 All the efficient ways of working from home are listed in the passage, just try the ways and stay home healthy, we can get through for these times. 
More info:
About tedhair.
Leave a comment